The Story behind the Story...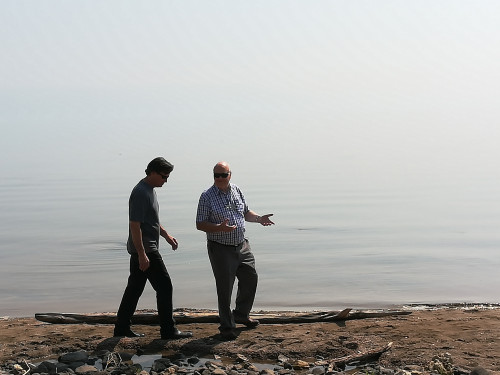 How to capture the essential John Lennox and share with people across the world!  That was the challenge executive producer Steve Huff (Pensmore Films) set for himself before deciding that the medium of film was the answer. Beginning with some trial filming and editing in order to 'test the waters' Steve then turned to Kharis Productions - a company with a strong track record of film and television production for both the Christian and the wider public - to develop and complete the task.
As well as persuading John Lennox to embark on this major journey, Steve Huff brought actor Kevin Sorbo on board. They proved to be a formidable partnership. "I am frequently berated by Hollywood compatriots for my Christian faith," said Kevin. "This seemed a great opportunity to learn how to respond from a master in turning the atheist manifesto on its head. Furthermore I get to appear as 'myself!'"
But what should the agenda be? Obviously it should feature 'science and God' but how should such a vast subject be structured and defined? Three topics emerged as crucially important:
the beginning of everything;
the origin and development of life;
the sheer wonder of what takes place within the human mind and brain.
Viewers are sure to be impressed by how John Lennox builds the case for belief in a creator but how robust are his arguments in the face of the challenges from sceptics and opponents of the Christian worldview. To put Professor Lennox to the test, the voices of his opponents are present in the film to push and pressurise. In this, Kevin Sorbo also plays a part; his role is not to idolise but to probe and question how much John Lennox "really believes this stuff".
And so the task to expose and communicate the essential John Lennox began. Starting with Kevin Sorbo on a film set in the USA the story moves to Oxford with a brief sojourn to Cambridge before some 'time travel' into the world of atheistic communism in the era of the Iron Curtain. And throughout, the unravelling of the problem with atheism and the explanatory power of the Christian worldview in helping us understand who we are and why we matter!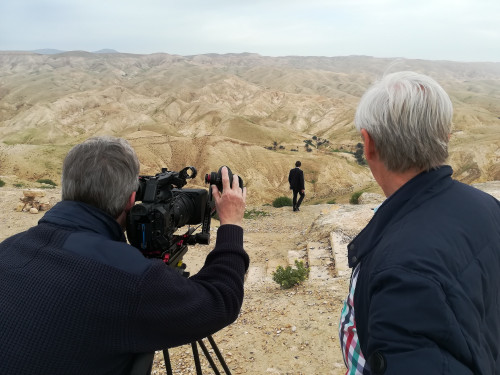 But John Lennox is not merely a theist; he is a Christian - a fact that features regularly in debates that fundamentally are about science.  Consequently the journey continues in Israel where the Christian claim that Jesus Christ was the creator God incarnate comes under the spotlight.
While in Israel, a filmed interview - 'The Essential John Lennox' - took place  near the Church of the Ascension. Producer/director Iain Morris poses the big questions. View it here.